We're excited to announce the integration of Musoni core banking system with Boost Capital's digital onboarding technology. The integration allows Financial Institutions to not just use Boost's market-leading tech to onboard loan and savings account applicants digitally, but now also to seamlessly approve and service those applicants within the core banking system.
Boost's white-labelled technology gathers a complete loan / savings application from clients through chat, automatically offers loans based on each Financial Institution's specific underwriting criteria, gathers credit check consent, KYC and supporting documents, and automatically generates a loan contract for a customer's e-signature. Boost Capital currently serves 500K+ end clients, working through Facebook Messenger, Telegram, and Whatsapp.
Used by 70+ organisations in 26 different countries, Musoni is the leading digitalisation partner for microfinance institutions around the world.  Musoni's advanced API-enabled platform allows Microfinance Institutions (MFIs) to provide loans and savings services to underserved communities. Musoni's technology works no matter where the end-customer is, making it easier for people in remote or rural areas to access financial services.
Musoni is different from other digital solutions for financial service providers because it is specifically designed to meet the unique needs of MFIs. Musoni offers a range of features that are tailored to the way MFIs operate, including loan management, savings management, client management, and reporting. This makes it an ideal solution for MFIs looking to digitalize their operations.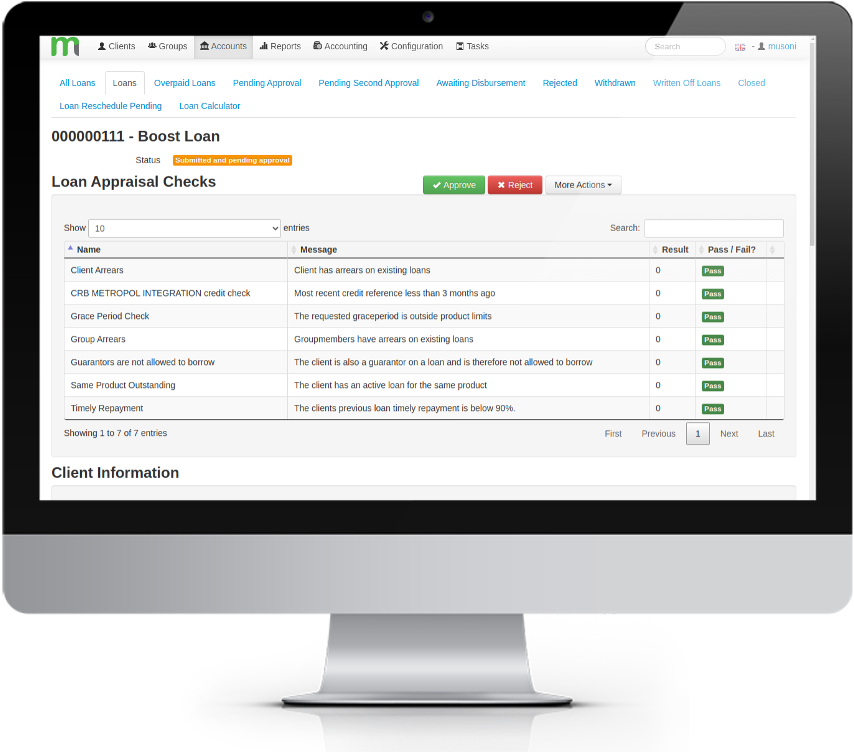 Now, the integration of Boost's digital onboarding tech with Musoni leverages the powerful features of both systems to make digital onboarding even easier for financial institutions using Musoni core banking.  Through our integration, digitally onboarded applicants can now be automatically entered into Musoni core banking system through API, credit checked, analysed, and readied for approval, without time-consuming manual data re-entry.
The integration also brings advantages for loan and savings customers, who can now access account services through chat – from anywhere and anytime. Customers can check their account balances, inquire about upcoming loan repayments, and access financial education, all through secure chat.  We're excited that  integration enables a smooth and easy digital onboarding process for customers, while also increasing the Financial Institution's efficiency through a massive reduction in time and effort required to onboard customers.  
One of the key features of Musoni System is its flexibility. It can be customized to suit the specific requirements of each MFI, making it adaptable to the unique needs of different organizations. This allows MFIs to use the system in a way that best suits their operations, rather than having to adapt their operations to fit the system.  Loan products and underwriting criteria can be shared across Boost and Musoni technologies, making for an easy to roll-out, customizable tech adoption for financial institutions.
Crucially, Musoni System is built on a cloud-based platform.  This API-enabled system architecture makes the Boost/Musoni integrated experience instant and easy for both end-customers and financial institutions.
Lastly, Musoni System offers excellent reporting and analytics capabilities.  When paired with the rich data lake from Boost's digital onboarding platform, the integration can supercharge a financial institution's data-driven product and underwriting decisions.
Incorporating a new software into a financial institution's existing systems can be a complex and time-consuming process. However, Boost and Musoni's integrated offering is a powerful solution that enables digital onboarding quickly and easily, rocketing banks to the forefront of digital services without the headaches of building or integrating tech from scratch.
"We're thrilled to be working with Musoni as a software integration partner," said Gordon Peters, Co-Founder of Boost Capital. "We believe that clients will see tremendous benefits from Musoni's API-forward approach, which allows Boost onboarding technology to smoothly integrate so that clients can apply for loans with their preferred Financial Institutions directly."
"At Musoni, we value strong partnerships that allow our clients to get the most out of our platform," said Sander van der Heyden, Co-Founder and CTO  of Musoni System. "We're confident that Boost Capital will be a valuable addition to our software integration partner program and look forward to working with them to deliver top-quality solutions to our mutual clients."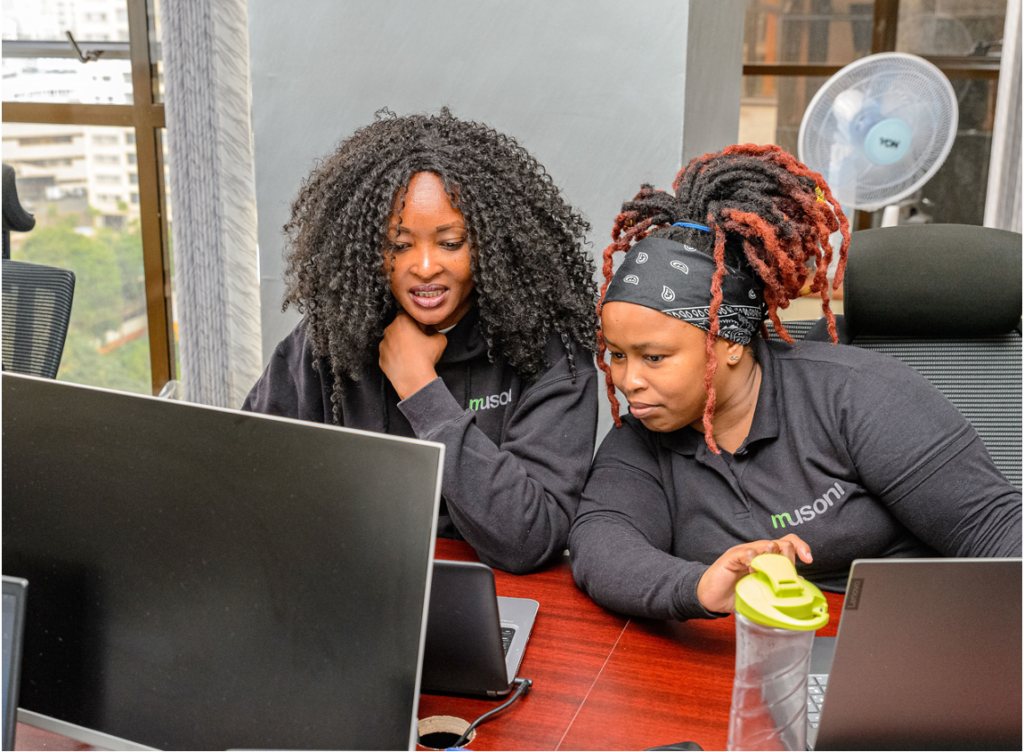 About Boost:
Boost is an award-winning B2B2C SAAS platform that allows Financial Institutions to onboard loan and savings accounts applicants digitally in 5-10 minutes without any app download. Boost Platform has enabled 500,000 digital loan applicants, and digital loan applications enabled have grown 4x in the last 12 months. For a Financial Institution to launch with Boost, no engineering time or new products are required – so Boost can launch a new partner in 2-3 weeks.
Visit Boost at
https://www.boostkh.com/
About Musoni:
Musoni is the leading digitalisation partner for microfinance institutions around the world: We help organisations improve their efficiency and extend their outreach through a variety of fintech solutions. These include a cloud banking system, digital field application, mobile payments module, and client banking app. We have over a decade of experience and now support 70+ organisations in 26 different countries. We take pride in our hands-on and personalised approach, with local teams in the Netherlands, Kenya, and Myanmar. Visit Musoni at
https://musonisystem.com